Skip to Content
Stamped Concrete Services in Austin, TX
Industry-Leading Stamped Concrete Providers
As our name suggests, Texas Premier Coat Resurfacing is your premier destination for high-quality stamped concrete services. When you're ready to revitalize the look and function of your outdoor concrete spaces in Austin, TX, our professionals are here to provide the stamped concrete solutions you need to garner enhanced beauty and durability for years to come.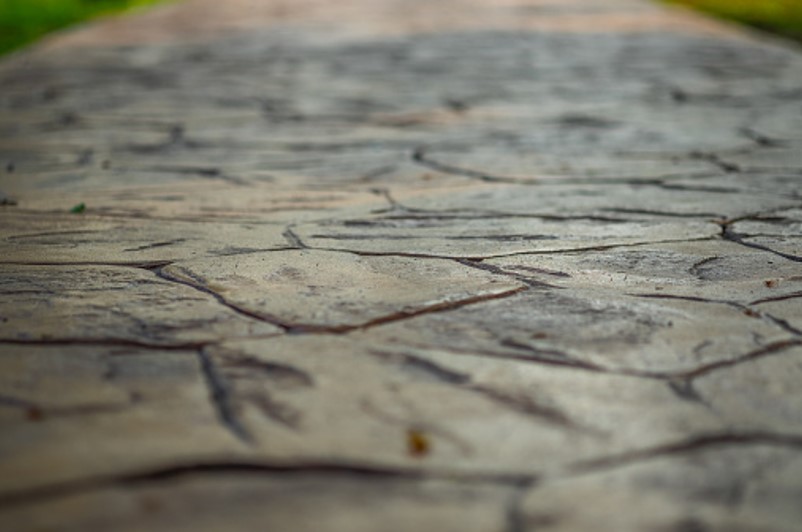 Why Concrete Stamping?
If your concrete pool deck, walkway, or patio has begun displaying symptoms of wear or deterioration, it can be quite the eyesore. Fortunately, concrete stamping can revamp its outdated appearance while providing increased protection and durability, helping you create a concrete surface that looks and feels like new for a fraction of the price of a full concrete replacement.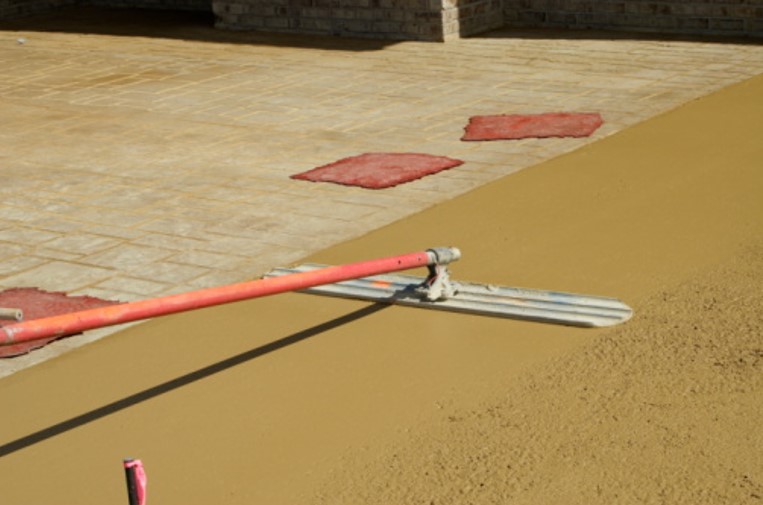 Stamped Concrete Patterns & Designs
When it comes to achieving aesthetic value, stamped concrete services are unrivaled. Texas Premier Coat Resurfacing offers a range of versatile stamped concrete patterns and designs to help you personalize your coating services. With many different textures, colors, and finishes to choose from, allow our professionals to represent your unique style in your stamped concrete application.
Benefits of Stamped Concrete
Stamped concrete is an excellent choice for those looking for a way to amplify their existing outdoor concrete, as it offers many benefits, including:
Extreme durability and longevity with added protection.
Versatile design with many patterns and styles.
Cost-effective and low-maintenance for easy care.
Achieve the look of other materials without the unattainable price tag.
Stamped Concrete Process
Using a step-by-step process, our professionals ensure seamless stamped concrete applications. We begin with site preparation, cleaning, and repairing minor issues to garner a sleek starting point. Next, we meticulously pour concrete to level the surface, followed by customized stamping. We finish the installation with a quality sealant to preserve your results for years to come.
Applications of Stamped Concrete
Stamped concrete is not reserved for one sole environment. Stamped concrete can be used for residential and commercial properties to liven up old patios, driveways, walkways, pool decks, courtyards, and much more. When you're looking to brighten up your concrete's visual appeal and functionality, stamped concrete is the solution.
Can Stamped Concrete Be Applied Over Existing Concrete?
Stamped concrete can easily be applied over your existing concrete, serving as an excellent solution to avoid the expenditure associated with replacing your entire concrete space. Avoid the mess and demolition demands of concrete replacement and reap all the benefits of revitalized concrete surfaces with the help of our professionals.
Maintenance & Care
Maintaining and caring for your stamped concrete is essential to the longevity and performance of your concrete surfaces. It's important to have it cleaned regularly while avoiding harsh chemicals. Furthermore, while stamped concrete is durable, it's important to refrain from placing or dragging heavy objects on the surface of the concrete to mitigate the risk of damage.
Choose Texas Premier Coat Resurfacing
When you need concrete stamping solutions, you need Texas Premier Coat Resurfacing. As Austin, TX's leading provider of quality floor and surface sealants, we're known for our attention to detail and commitment to customer satisfaction. Combining decades of experience and a wealth of knowledge, we work diligently to bring our customer's concrete stamping visions to life.
Schedule Your Concrete Stamping Consultation
If you're ready to breathe new life into your outdoor concrete surfaces, Texas Premier Coat Resurfacing is here to make it happen with our quality concrete stamping services. Contact our friendly team today to discuss your concrete stamping ideas and schedule your free consultation with our design experts. We look forward to serving you.