Skip to Content
Residential & Commercial Concrete Polishing Solutions
Concrete polishing is a revolutionary process packed with unrivaled benefits for commercial and residential properties. For high-gloss, durable concrete floors that look exceptional and withstand heavy foot traffic and beyond, customers in Austin, TX, rely on our concrete polishing professionals at Texas Premier Coat Resurfacing for trusted concrete floor polishing services.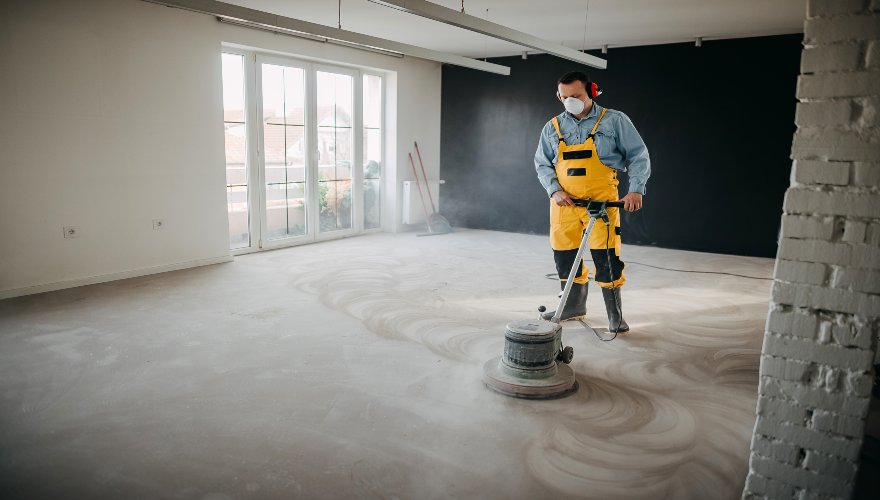 Experts In Concrete Floor Polishing
When it comes to the concrete floors in your home or business, there's only one concrete polishing contractor that offers the high-quality results you're looking for, and that's Texas Premier Coat Resurfacing. As leaders in the field, we provide unmatched services that enhance the look and feel of your concrete floors promptly and effectively.
Unrivaled Aesthetic Value
Say goodbye to dull, worn-out flooring that detracts from the look of your property, and welcome sleek, reflective concrete floors that withstand the test of time with Texas Premier Coat Resurfacing's trusted concrete polishing solutions. Our professionals carefully grind and polish the concrete to restore the material's beauty, amplifying your floors' aesthetic value.
Long-Lasting Durability
Concrete polishing is an excellent choice if you're looking for an effective way to safeguard your concrete floors. Concrete polishing enhances the aesthetic appeal and provides flooring with a layer of protection and added durability. Concrete polishing makes your floors resistant to damage and stains while reducing maintenance demands, such as waxing or coating.
Concrete Polishing For Homes & Businesses
Concrete polishing services are suitable for an array of different spaces across both residential and commercial properties. They can be used to elevate the appearance of a concrete garage floor or to impress customers in showrooms, offices, and other retail establishments.
Our Commitment to Quality
At Texas Premier Coat Resurfacing, we are dedicated to providing the highest level of quality service. To ensure exceptional results, we use state-of-the-art concrete polishing equipment, diamond abrasives, and premium-quality sealers for outstanding concrete polishing results for both new and existing concrete floors.
Design Flexibility
We provide an array of customization options, including a wide selection of various levels of sheen, from matte to high-gloss finishes and beyond. We offer our customers the opportunity to choose specific aggregate exposure levels to personalize their service, and we also offer decorative patterns, logos, and designs to elevate your concrete polishing service.
Prompt & Effective Concrete Polishing Services
Our goal is to make your concrete polishing service hassle-free. We work with you to understand your goals and curate the most effective action plan. As we complete the concrete polishing, you can trust that our experienced professionals pay meticulous attention leaving no room for error while working in a timely manner that offers minimal disruption.
The Benefits of Our Concrete Polishing
Our concrete floor polishing service is packed with benefits, as our team is known for professionalism and experience. When you work with our concrete polishing experts, you can expect pristine craftsmanship, courteous customer service, and thorough communication throughout the project, ensuring our customers feel informed and well taken care of.
Choose Concrete Flooring Experts
As a testament to the time-honored work we provide, Texas Premier Coat Resurfacing provides free estimates and consultations to discuss your concrete polishing needs. Furthermore, as a fully bonded and insured company built on a foundation of customer trust and excellence, we offer unmatched versatility to meet your needs with competitive prices you won't find anywhere else.
Schedule Your Concrete Polishing Service
It's time to give your dull, outdated concrete floors the new life they need with Texas Premier Coat Resurfacing's industry-leading concrete polishing solutions. For quality service, renowned concrete flooring experts, and results that bring aesthetic value and durability, contact our team to schedule a consultation.