Skip to Content
Driveway Coating in Austin, TX
Driveway Service From Texas Premier Coat Resurfacing
Texas Premier Coat Resurfacing is proud to offer high-quality driveway repair services in Austin, Texas. We know that you want your driveway to look beautiful for years to come, and that's why we offer a wide range of options for your driveway repair needs.
We can help you decide which type of overlay is best for your property. Maybe you just want a sealant that will protect your current driveway and make it look new again. Whatever the case may be, our experts at Texas Premier Coat Resurfacing can help.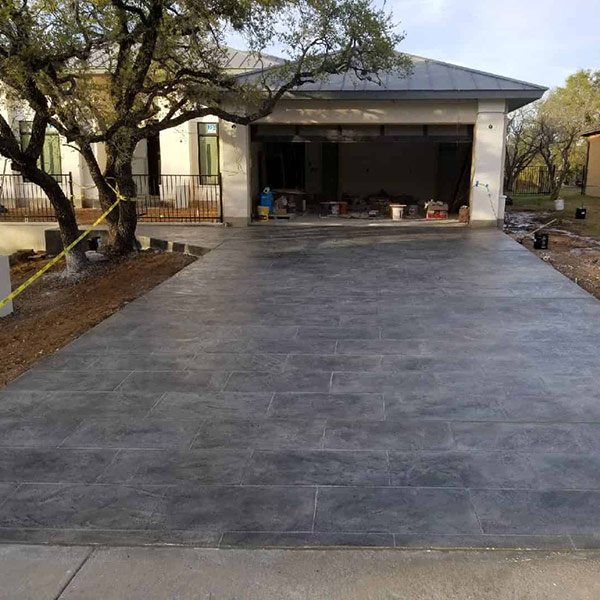 Concrete Driveways
Concrete is the ideal driveway solution for any home. It's durable, low-maintenance, and easy to clean. At Texas Premier Coat Resurfacing, we're experts in concrete construction and can help you choose the right design for your home. We'll work with you to create a driveway that fits your needs and complements your home's architecture. Whether you're looking for something simple or elaborate, we have the knowledge and experience to make sure your driveway is built to last.
Choose Concrete Driveway Resurfacing in Austin, Texas
Resurfacing your concrete driveway not only modernizes and improves the aesthetic of the driveway, but it protects it, too. Whether you're building a new house, remodeling your existing one, or just looking to improve the curb appeal of your home, concrete driveway resurfacing can be a great option.
Concrete driveway resurfacing in Austin, TX is popular because it provides several benefits over traditional concrete. It's durable, low-maintenance, and easy to clean. The surface is also much smoother than regular concrete, making it easier to walk and drive on, and preventing potholes from forming.
Why You Need Professional Concrete Resurfacing Contractors
Driveway resurfacing is a major home improvement project, so it is important that you hire only professionals for this service. You should work only with a skilled and experienced driveway resurfacing company that can offer you:
An upfront estimate of the cost.
Integrity and attention to detail in every part of the resurfacing project.
An agreed deadline, along with the assurance that it will be completed at that time.
Warranty for the workmanship.
Contact Us for a Beautiful, Durable New Driveway
Your driveway brings attention to the rest of the home, so let's make it beautiful. Texas Premier Coat Resurfacing has trained and certified technicians who can help with all of your driveway resurfacing needs. Whether you want to fix a crack in the sidewalk, or you need to patch up a hole in your driveway, we can get the job done quickly and efficiently. If you need your concrete driveway resurfaced, contact us today at (512) 461-4836 to get your dream driveway.
Any questions? Call (512) 461-4836 to learn more!