Skip to Content
Metallic Epoxy Flooring in Austin, TX
Discover Style Redefined With Metallic Epoxy Flooring
Elevate your floors' aesthetic value and durability with a service that redefines style and longevity. Texas Premier Coat Resurfacing in Austin, TX, provides quality metallic epoxy flooring solutions that boast a blend of mesmerizing appeal and innovative function, seamlessly blending with any residential or commercial property.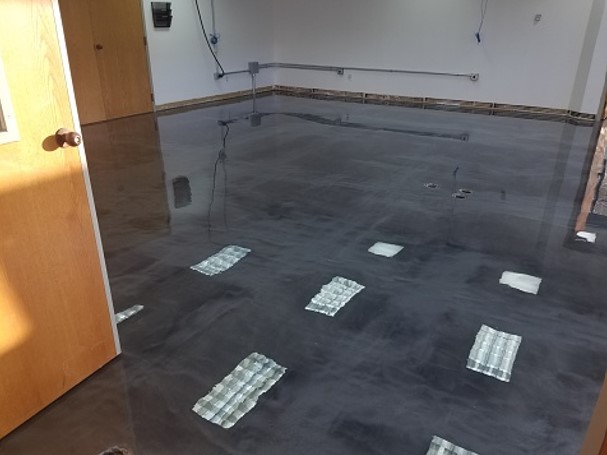 Understanding Epoxy Flooring
Epoxy is a durable, stain-resistant flooring material that is a leading choice for homes and a range of different commercial establishments. It combines resin and a hardening agent that is poured over floors, typically concrete, to achieve a plastic-like, sleek coating. Epoxy flooring is at the meeting place of versatile design and longevity.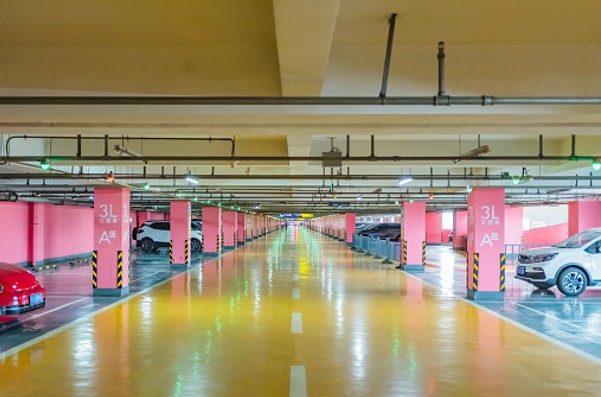 Metallic Flooring
Metallic epoxy flooring uses a base coat of epoxy coating carefully mixed with metallic pigments, allowing for a marbled flooring style with unrivaled shine. To achieve the metallic flooring, the epoxy is applied in several layers and then cured for sufficient time to enhance durability and longevity.
The Benefits of Metallic Epoxy Flooring
Metallic epoxy flooring is a customer favorite as this type of flooring boasts a wealth of benefits, including the following:
Enhanced durability enabling it to withstand impact and heavy traffic.
Captivating aesthetic appeal with depth and movement.
Versatile design options that suit your property.
Simple maintenance with effortless cleaning demands.
Stain and scratch-resistant.
Slip-resistant.
Noise-reducing.
Residential Applications
Metallic epoxy flooring is flexible in terms of design and purpose. As such, it can be used in a range of different spaces within residential properties. Metallic epoxy flooring can transform bathrooms, living rooms, kitchens, and even basements or epoxy garages, providing an unmatched level of luxury and sophistication while remaining intact and deterring stains, scratches, and chemicals.
Commercial Applications
Metallic epoxy flooring is also a leading choice for commercial properties, such as retail stores, restaurants, showrooms, and offices. With its versatile design, this flooring can be customized to represent your brand's unique identity while ensuring long-lasting function with its extreme durability that helps safeguard the flooring against heavy foot traffic and simple maintenance demands.
Design & Preparation
At Texas Premier Coat Resurfacing, we follow a meticulous process to ensure success for your metallic epoxy flooring solutions. We begin with a consultation to understand your preferences and requirements. Once the design is selected, we prepare the flooring by cleaning and addressing minor damage to ensure a smooth canvas for application.
Installation & Finishing Touches
Once the floors are prepped and ready to go, we begin our metallic epoxy flooring installation. We begin with a high-quality epoxy primer to ensure precise adhesion, followed by the metallic epoxy layers that we carefully apply to achieve a flawless design of your choosing. We finish the installation with a topcoat to ensure a glossy, durable, and seamless finish.
Choose Industry-Leading Professionals
As the name implies, Texas Premier Coat Resurfacing is Austin, TX's most reputable floor coating company. Backed by decades of experience and time-honored skill, our professionals are well-versed in an array of beautiful and long-lasting flooring solutions. Applying advanced installation procedures and a commitment to quality, you can rely on us for careful attention to detail that garners exceptional results.
Schedule Your Metallic Epoxy Flooring Consultation
If you're ready to elevate the style of your home or business, Texas Premier Coat Resurfacing is here to make it happen. We provide quality metallic epoxy flooring that withstands the test of time, exuding endless style for years to come. Contact our friendly team today to discuss your vision and schedule a free consultation with our experts.