Skip to Content
Concrete Floor Refinishing in Austin, TX
Transform Your Concrete Floors with Decorative Coatings
Texas Premier Coat Resurfacing understands that concrete floors are an essential aspect of both residential and commercial properties. They are not only durable but also visually appealing when they are well-maintained. However, with time, even the best-quality concrete floors may become dull, stained, or scratched. Concrete floor refinishing is an effective solution that helps restore the original shine, color, and texture of your floor.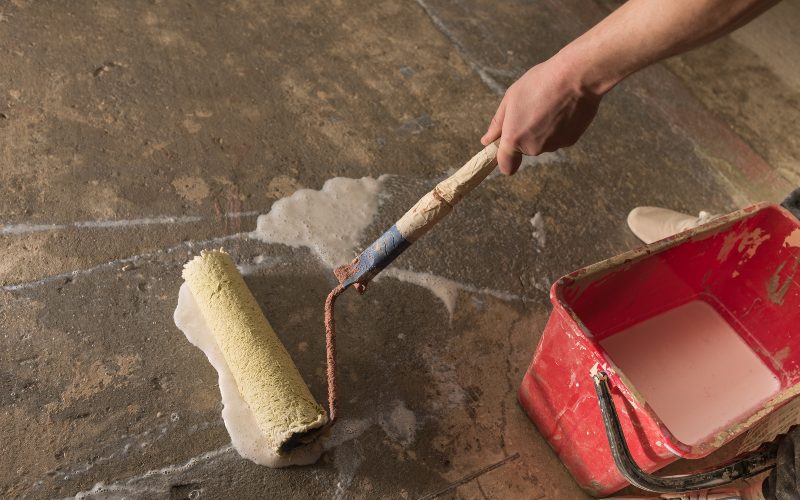 Refinishing vs. Resurfacing: What Is the Difference?
Before you decide on which approach to take, it is crucial to understand the difference between concrete floor refinishing and resurfacing. Concrete floor refinishing involves sanding the existing surface to remove any imperfections and applying a new coat of stain, paint, or sealer to give your floor a fresh look. This approach is ideal for floors that have minor damages or stains. Refinishing can also help extend the life of your concrete floor by protecting it from future wear and tear.
On the other hand, concrete floor resurfacing involves applying a new layer of concrete or cement overlay to your existing floor. Resurfacing is ideal if your concrete floor has significant damages such as cracks, pits, or uneven surfaces. Resurfacing not only restores the look of your floor but also strengthens its structure. With resurfacing, you can also add decorative elements to your floor, such as stamps, stains, or etchings, to give it a unique and customized look.
Decorative Concrete Coatings
Concrete floor refinishing offers a great opportunity to incorporate decorative concrete coatings that can enhance the appearance of your floor. With decorative concrete coatings, you can customize the color, texture, and pattern of your floor to match your preference. There is a wide range of decorative coatings to choose from, including metallic coatings, acid stains, epoxy coatings, and more. These coatings can help you achieve a unique and sophisticated look that will impress your visitors and enhance the value of your property.
Quality Floors for Your Home & Business Properties
Quality floors are a vital investment for your home and business properties. They not only provide a sturdy foundation for your activities but also add aesthetic value to your spaces. Concrete floor refinishing can give your floors a new lease on life, making them look as good as new. By hiring professional concrete floor refinishing contractors, you can be assured of quality workmanship, attention to detail, and the use of the best materials to give you long-lasting and durable floors.
At Texas Premier Coat Resurfacing, we offer high-quality concrete floor refinishing services to help you restore your floors' natural beauty. Our team of experienced professionals uses state-of-the-art equipment and techniques to deliver exceptional results. We understand that every property is unique, and that is why we work closely with our clients to understand their needs and preferences. We also provide free consultations and estimates to help you make informed decisions about your concrete floor refinishing project.
Contact Us Today
Are you tired of looking at your dull or damaged concrete floor? Let Texas Premier Coat Resurfacing help you transform your floors into beautiful and durable surfaces. Contact us today to learn more about our services or to schedule a consultation. We are committed to providing you with reliable and affordable floor refinishing solutions that meet your needs and exceed your expectations.